A Game-Changer in the Skyline of Hanoi
Strategically located on two major roads, Lac Long Quan and Vo Chi Cong in Tay Ho district, Lotte Mall Tay Ho is a massive complex spanning over 7.3 hectares that includes a commercial center, Grade A office complex, and a high-class hotel. The mall's prime location is just a stone's throw away from West Lake, Tay Ho District Party Committee, and conveniently close to Noi Bai airport.
Lotte Tay Ho's Spectacular Metamorphosis
Previously known as Ciputra Hanoi Mall, the Lotte Mall Tay Ho project had faced multiple delays for years, stalling only at the foundation stage. In mid-2017, the project was acquired by Lotte Group, who invested a whopping 600 million USD to bring this project to fruition. With Lotte's reputation for building iconic structures, such as the 267m high tower in Ba Dinh district, the Lotte Mall Tay Ho is set to change the landscape of the area once again.
Lotte Tay Ho promises to become the leading financial and entertainment center in Tay Ho district, Hanoi's new administrative center. The Grade A office complex at Lotte Tay Ho is expected to attract numerous businesses and organizations to set up their headquarters here, while the mall will cater to the shopping needs of people in the northern part of Hanoi.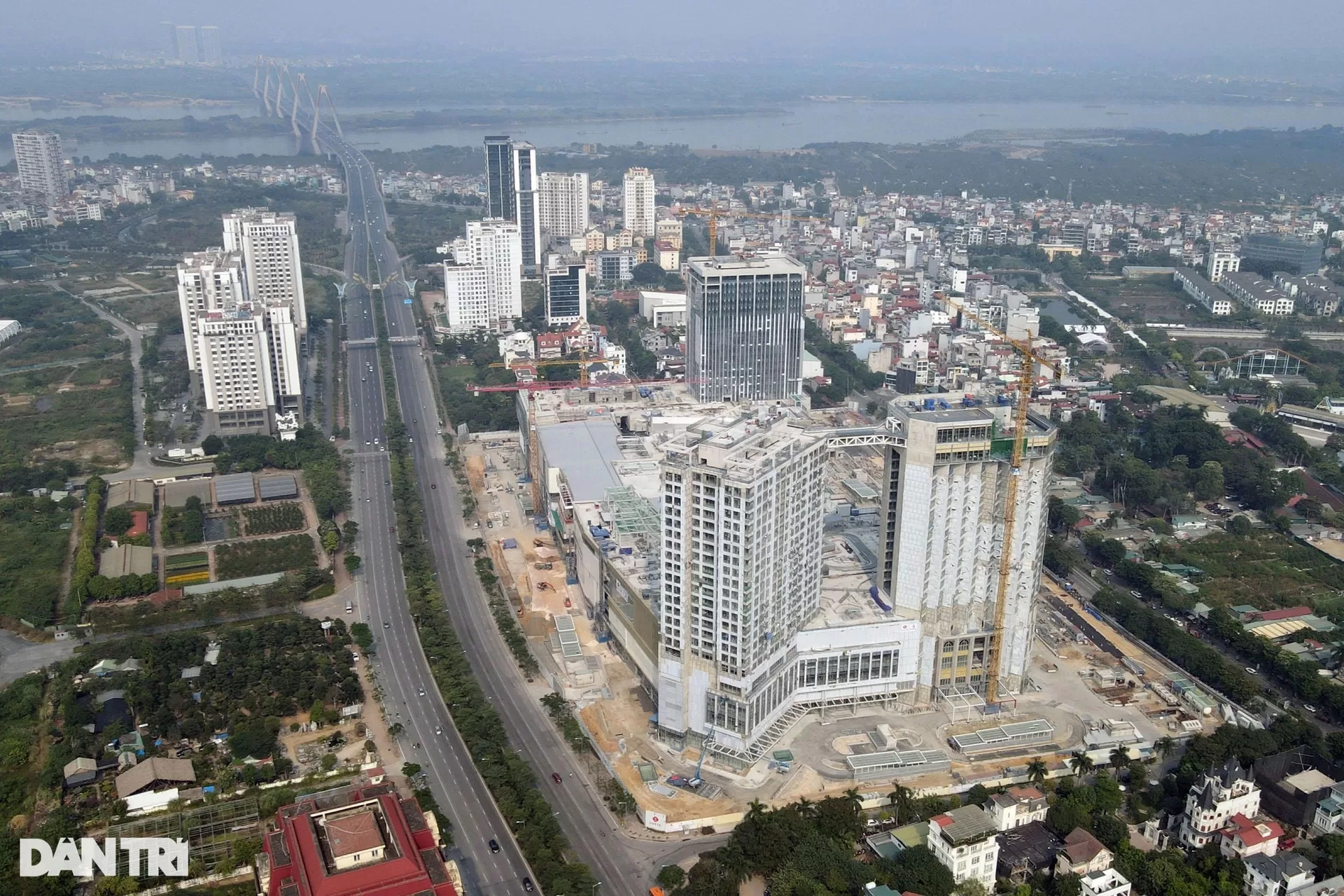 Setting a New Benchmark for High-End Property Developments
The Lotte Mall Tay Ho has already attracted other real estate giants to the neighborhood, such as CapitaLand's super-luxury apartment project and SOHO Heritage Westlake apartment building with selling prices ranging from 4000 USD to 6000 USD per square meter. In 2023, a nearby project, Skyline Vo Chi Cong, is set to be built and sold, with both office complexes and luxury apartments expected to have quite high prices.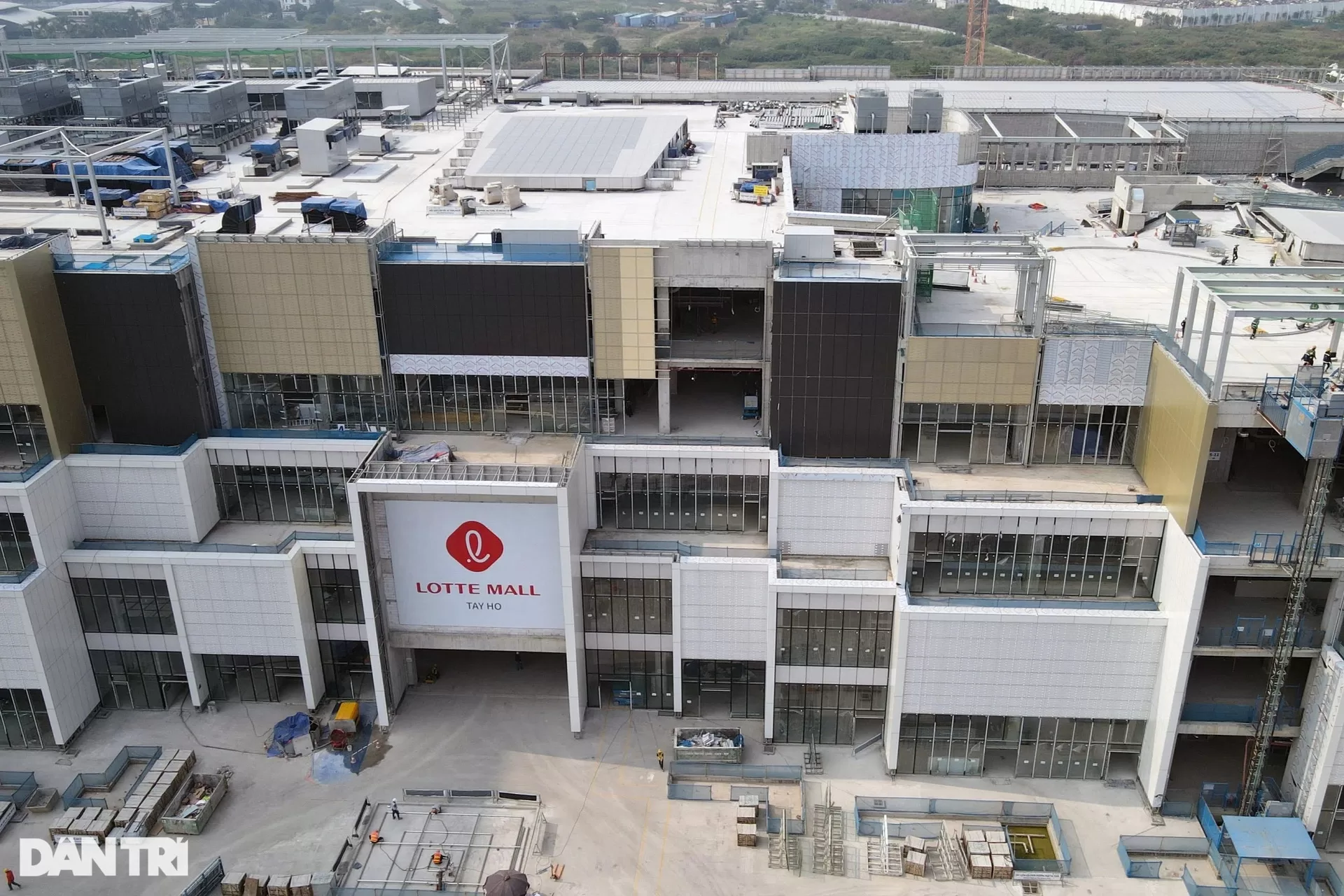 The rooftop of the shopping center boasts an exquisite design that features sky bars, gyms, and spas, all of which offer top-notch, modern, and luxurious international-standard services. At present, the final touches are being added to numerous detailed items on the roof, ensuring that every aspect of this exceptional space is perfect.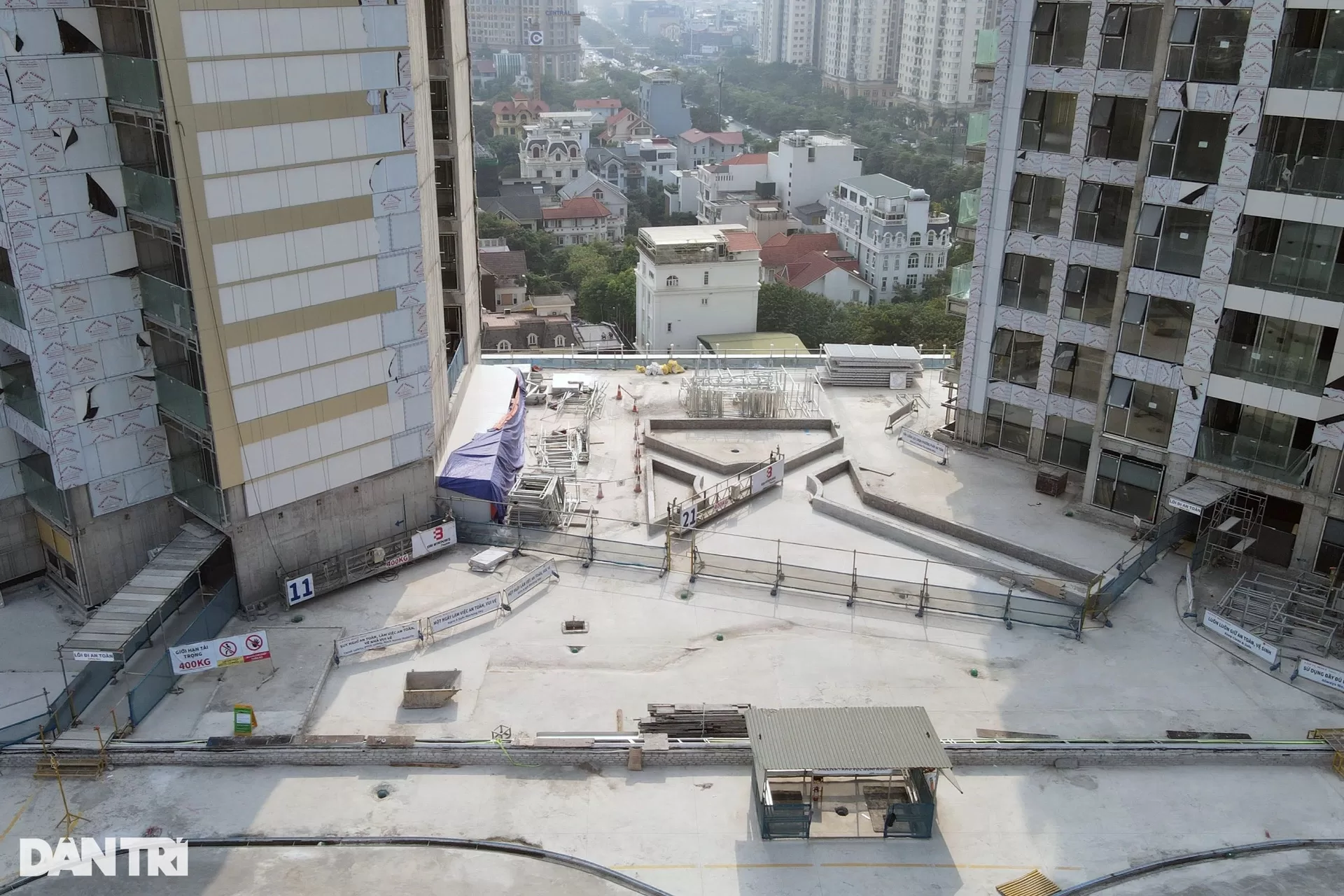 Lotte Mall Hanoi boasts a steel core and a steel key beam connection system that provide exceptional resilience against earthquakes measuring up to 7 on the Richter scale and winds of up to 32 m/s. The 3-layer thick glass used throughout the building not only enhances its aesthetic appeal but also reduces power consumption in each office and apartment by providing excellent heat and sound insulation.
In addition, the building's air conditioning system is specifically designed to cool the walls, ensuring that areas adjacent to the glass walls remain cool and comfortable. The raised floor system facilitates the swift and flexible installation of electrical systems and network wires, making it easier to accommodate the needs of modern businesses.
Lotte Tay Ho is expected to open a shopping mall in the fourth quarter of 2023. Experience the new Lotte Hanoi, the ultimate destination for shopping, dining, and entertainment in Hanoi. Don't miss out on this exciting new addition to Hanoi's retail scene!