Are you moving to Hanoi and wondering how much it would cost to furnish a 3 bedroom apartment? Look no further! We have furnished a beautiful 3 bedroom apartment in Hanoi with modern and minimalistic style, and we are excited to share the details with you.
The apartment has a total area of 75 m2, which required smart furniture choices to maximize the space. We started by installing a wall-mounted shoe cabinet near the entrance to keep the area clutter-free. We also chose a comfortable leather sofa for the living room that can accommodate up to six people.
Minimalism & modern style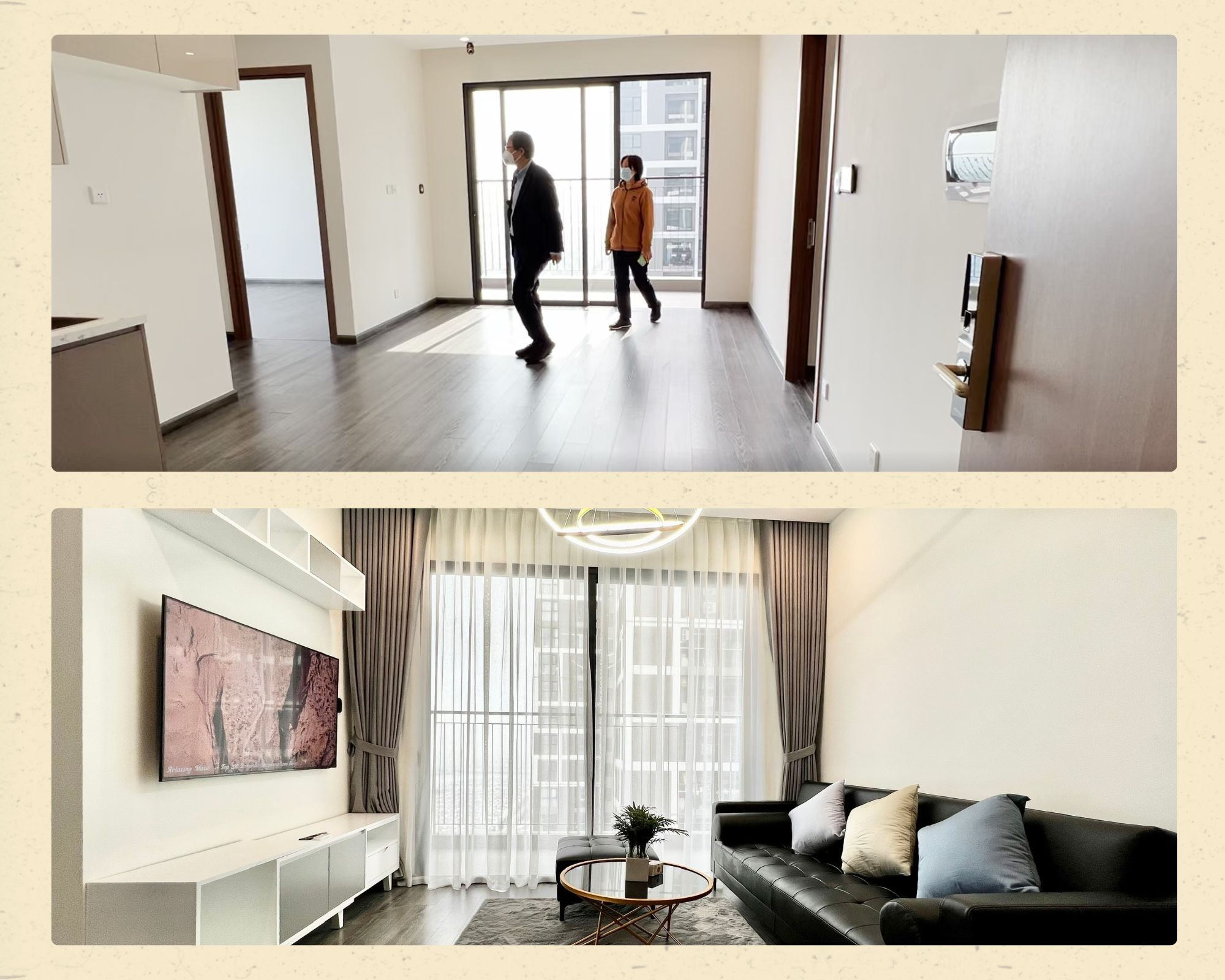 We also paid close attention to the smaller details in the apartment. For example, we added curtains to the windows to provide privacy and create a cozy atmosphere. We chose a neutral color scheme that would appeal to a wide range of people, making the apartment feel modern and fresh.
An L-shaped kitchen with a side-by-side fridge is a popular choice among homeowners due to its functional design and ample storage space. Recently, we had the pleasure of designing and installing this type of kitchen in a three-bedroom apartment, and we couldn't be happier with the results.
The L-shaped layout of the kitchen maximizes the available space while providing easy access to all the necessary appliances and cooking utensils. The side-by-side fridge is a fantastic addition to the kitchen, offering plenty of storage space for groceries and other items.
The two bedrooms in the three-bedroom apartment we recently furnished were designed to be comfortable and inviting spaces for guests or family members. Each of these bedrooms came equipped with a double bed, complete with high-quality bedding, to ensure a comfortable and restful night's sleep. We also included bedside tables and lamps in each room, providing convenient lighting and storage for personal items.To maximize storage space, we installed cupboards in each bedroom, allowing guests to easily unpack and settle in during their stay. The cupboards were designed to blend seamlessly with the rest of the room's aesthetic, providing a cohesive and stylish look.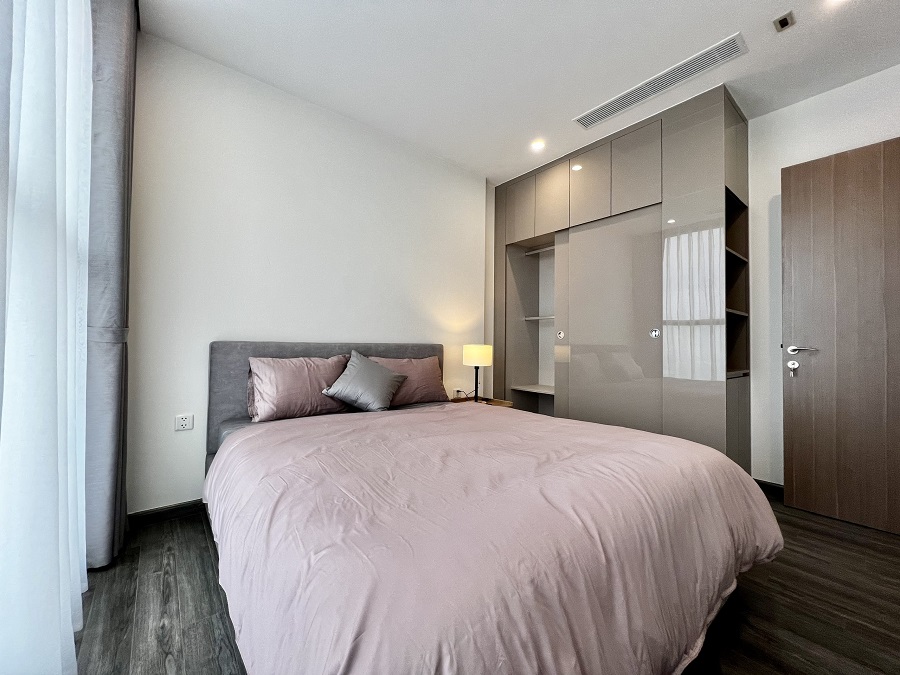 One of the bedrooms in this apartment was designated to be a working room, which required careful consideration when designing the space. We decided to create a minimalist and functional workspace that would blend seamlessly with the rest of the apartment. To achieve this, we chose a simple yet stylish desk and chair that complemented the overall aesthetic of the apartment.
The chosen bedroom was the perfect location for the working room as it was located away from the other two bedrooms, ensuring a quiet and private workspace for the owner. The nice view is a bonus.  A closet were designed with ample storage space to ensure that the owner would have enough room for their belongings.
How much does it cost to furnish the apartment?
Now, you may be wondering how much it costs to furnish a 3 bedroom apartment like this in Hanoi. Of course, the price can vary depending on the type of furniture and materials used, but we were able to furnish this apartment for approximately 230 million VND (about 10,000 USD). Keep in mind that this price includes everything from the sofa to the curtains and all of the electric appliances.
At our furnishing service, we pride ourselves on being able to provide affordable and stylish solutions for our clients. We understand that moving to a new city can be overwhelming, which is why we strive to make the process as easy and stress-free as possible. With our help, you can have a beautiful and functional apartment in no time.
If you are interested in our furnishing services or have any questions, please do not hesitate to contact us. We would love to help make your move to Hanoi a seamless one.
Contact us for apartment management service: 0974417348        houseinhanoi@hotmail.com