On December 3, 2021, at Melia Hanoi Hotel, 44B Ly Thuong Kiet Street, the signing ceremony of strategic partnership of Heritage West Lake project took place. Accordingly, Tan Long Real Estate officially becomes the distribution agent of the Heritage West Lake project.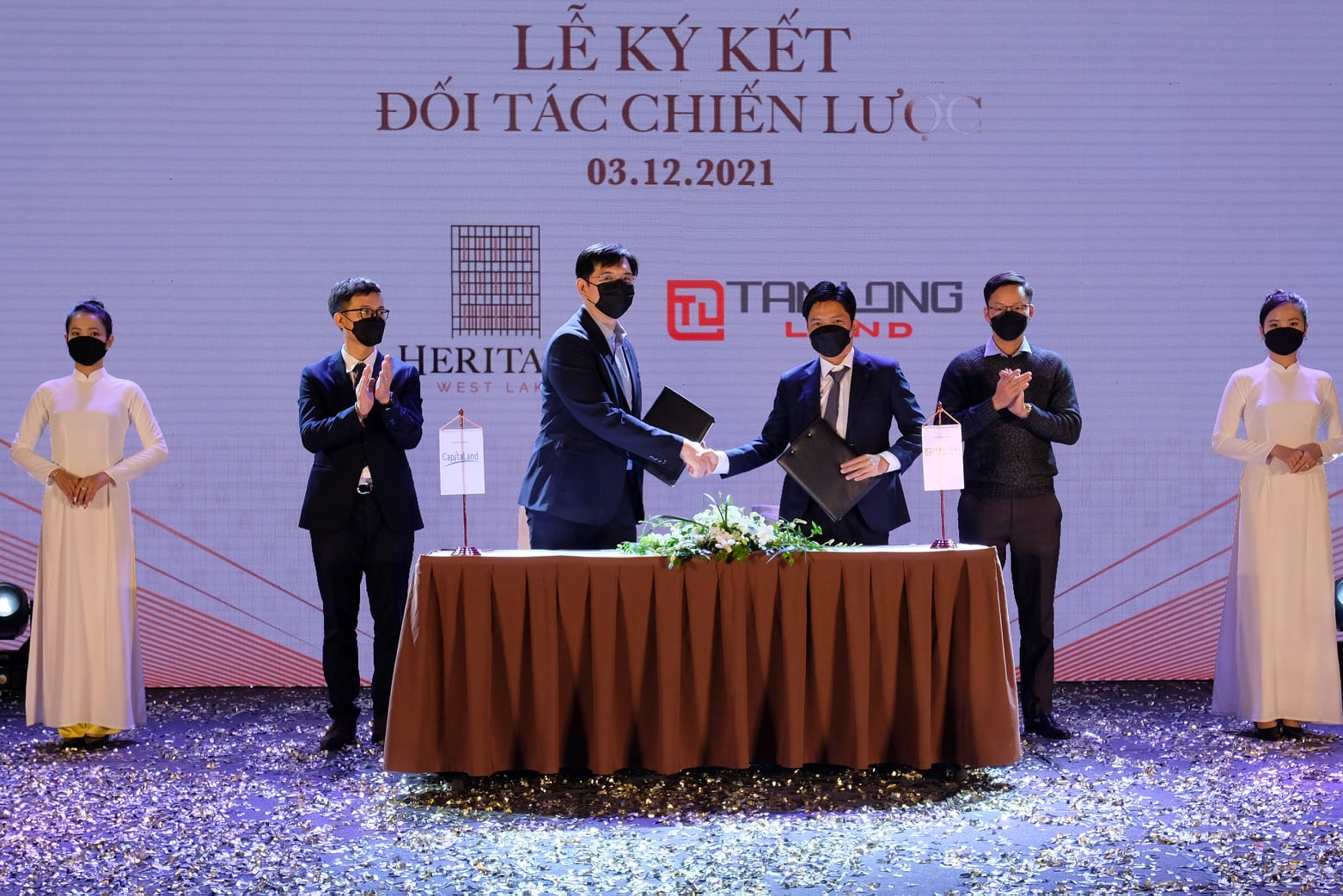 Mr. Patrick Liau, Managing Director of CapitaLand Northern Region shared during the event: "Heritage West Lake is a great pride for us, because this is the first luxury project CapitaLand launched in the Hanoi market. Interior. From its unique location to strict standards in design and construction, the project is sure to resonate. Today, with the companionship and cooperation of the market's leading distribution partners, we are more confident in the boom of Heritage West Lake in the coming year."
Heritage West Lake is the first luxury apartment project CapitaLand launched in Hanoi market, after a series of successful projects in Ho Chi Minh City market. Located in a prime location in Tay Ho district, Heritage West Lake offers 173 luxury apartments to the market. The apartments in the project own a spacious view, embracing the West Lake, the Red River and the whole city.
The project is an extremely limited version of world-class luxury apartments exclusively for elite residents, promising to bring the high-class lifestyle of the capital's residents to a new level. With a rare feng shui location, the future residents of Heritage will receive all the prosperity, bringing health and abundant money.
Always putting customer experience at the center, Heritage West Lake, CapitaLand promises to take a big step forward in the journey of creating high-class living standards for Vietnamese people.