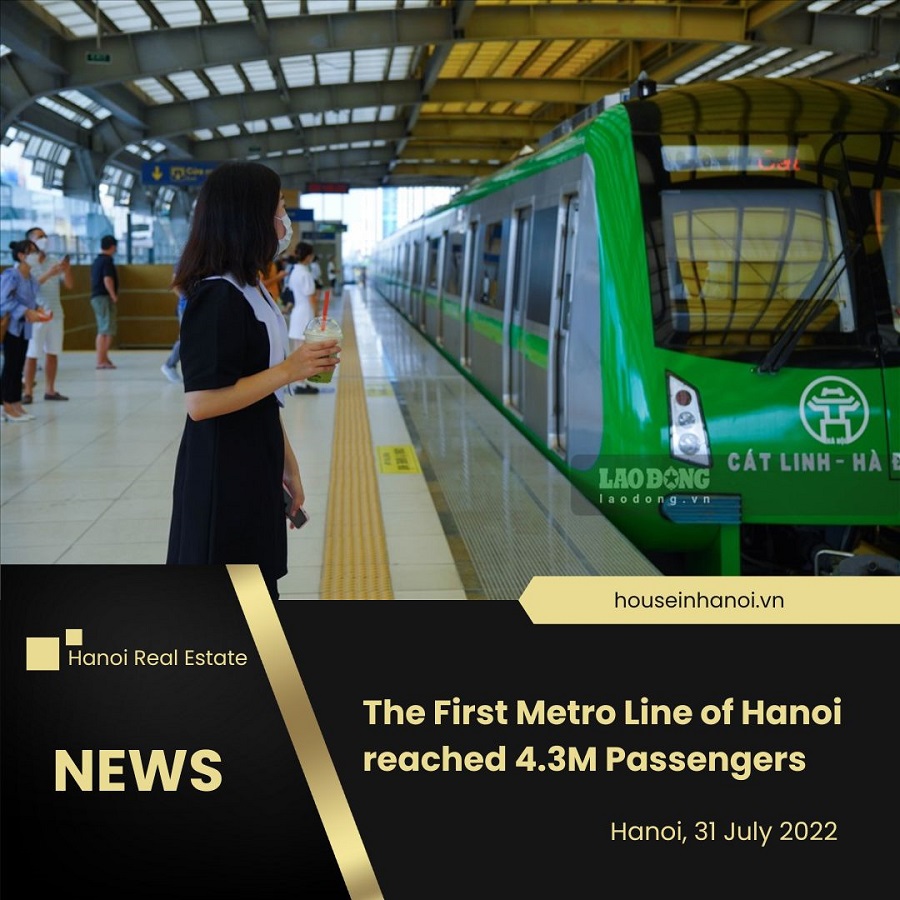 The Very First Hanoi Metro Line Under Operation
The Cat Linh – Ha Dong train officially went into operation on November 6, 2021. The route is 13 km long with 12 stations to pick up and drop off passengers. Operating the route includes 13 trains, during the operation will use 10 trains, 2 regular maintenance crews, 1 backup train. Each group has 4 carriages with a length of about 80m, a capacity of up to 1,000 guests / time, operating frequency of 4 to 6 minutes / turn. Train speed reaches a maximum of 80km/h, while the average operating speed is 35km/h.
Mr. Vu Hong Truong, General Director of Hanoi Metro One Member Limited Liability Company, said that the Cat Linh – Ha Dong metro line has operated safely for 254 days, the volume of passengers transported is more than 4, 3 million passengers.
"At first, most of passengers went to experience the first MRT, so the number of passengers at the two terminal stations Cat Linh and Yen Nghia accounted for over 50%. The remaining 10 stations only accounted for nearly 50%. Currently, there are mainly passengers with real transportation need, so the number of passengers distributed in Cat Linh and Yen Nghia is only about 30%, and 70% are spread across the remaining 10 stations."
Metro Becomes The Favorite Public Transport
From April 2022 until now, after the Covid-19 epidemic was well controlled, the number of train passengers increased by more than 2.5 times compared to during the time of social distancing. Average transportation on weekdays is 22,000-24,000 passengers, weekends are 25,000-30,000 passengers. The average rate of visitors taking monthly tickets per day is over 50%. During peak hours, the number of visitors using monthly tickets accounts for 75-80%.
Some Points Needs to Be Improved
In order to improve the efficiency of operation, the representative of Metro Hanoi suggested that the city should create the best conditions for visitors to access Metro stations, including pedestrian access, disable people, public transport to move to the station (such as bus, taxi, grab, etc), people using personal vehicles in the early stages to create habits for passengers.
In addition, Hanoi needs to develop a reasonable fare policy, diversify forms of payment and appropriate ticket types; enhancing the connectivity of the public passenger transport system, creating maximum convenience for passengers to move; create metro culture and improve service quality.