Tay Ho Residence is the perfect harmony between the fresh natural scenery and the modern, trendy living rhythm. The project has been selecting customers and investors to be an optimal choice for a luxurious, relaxing and classy living space. and this is a very intelligent investment opportunity with the ability to lucrative interest that no one can ignore.
Tay Ho Residence, an attractive investment channel
In just 4 months of selling, the Tay Ho Residence project has sold more than 80% of the apartments, which is really a bright spot in the real estate market … This result comes from the enthusiasm of the owner. Handico 7 has implemented a model of selling "turnkey" houses, completed and then sold to consumers.
The compound of investor Handico 7 has completed the rough construction and is in the process of finishing, expected to hand over to Quarter I / 2020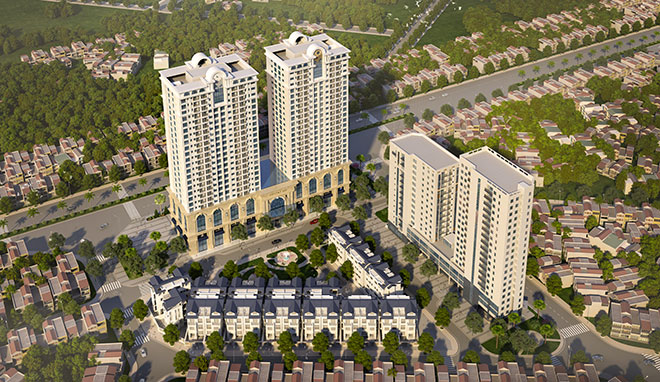 According to some real estate experts, West Lake area is an area with good infrastructure, beautiful location, prosperous feng shui, convenient to move into the city and connecting neighboring provinces by trees. Demand such as Nhat Tan and Thang Long should make it easier for customers and investors to choose projects in this area.
High quality living environment
The West Lake area has fairly synchronous infrastructure such as schools, hospitals, entertainment and cultural centers, population density is not large, connecting to ASEAN city north of the Red River in the future. In particular, this place has been selected by some foreign investors such as Ciputra, Starlake West Ho Tay (Korea) … These are the factors that make projects along Vo Chi Cong Street and the whole area. Ho Tay is chosen by many customers to invest.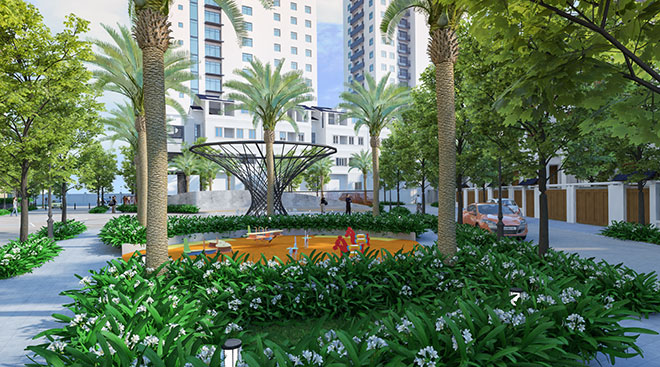 According to Mr. Nguyen Tien Duy, the customer who ordered the Tay Ho Residence apartment, he said: "I am very satisfied with the investor's policy as well as the outstanding advantages of the project. Choosing to settle here, my family will enjoy the fresh living space because the apartment is only 300m from West Lake, not only that, my children will also have a learning environment, living civilized, with modern facilities and perfect regional links from Ciputra urban area, Tay Ho Tay urban area ".
Tay Ho Residence apartment building is designed with a unique open architecture and modern style optimized in each elegant and elegant line with a compact shape but still harmonious with a simple, yet simple line. But it brings elegance and elegance to affirm the high-quality aesthetic of fashionable owners.
Not only that, with only VND 2.8 billion, customers have the opportunity to own a 2-bedroom apartment in a 5-star Tay Ho Residence project with many high-class and modern facilities and services. It's convenient for residents such as 6 floors of the busiest commercial center on Vo Chi Cong street, 3 modern inter-basement floors with smart parking system. Especially, German technology swimming pool – 100% water treatment use of chemicals, high quality international preschool VSK.
In addition, the furniture delivered is also a plus point for Tay Ho Residence when the owner hands over the fully furnished apartment. Door system imported completely from Europe, kitchen cabinets, smoking smell, magnetic kitchen of high-end brand from Germany, Vinh Tuong sunken gypsum ceiling with 3 layers, regulating 2-way ceiling sound, combined with chandelier for luxurious living room. In addition, the bathroom and sanitary equipment are all imported from high-class Toto from Japan
Tay Ho Residence project next to the new centre of Hanoi also created a remarkable highlight that no other project could have with a miniature park design model in the middle of the project, satisfying the green living trend of the majority of customers with high class value different.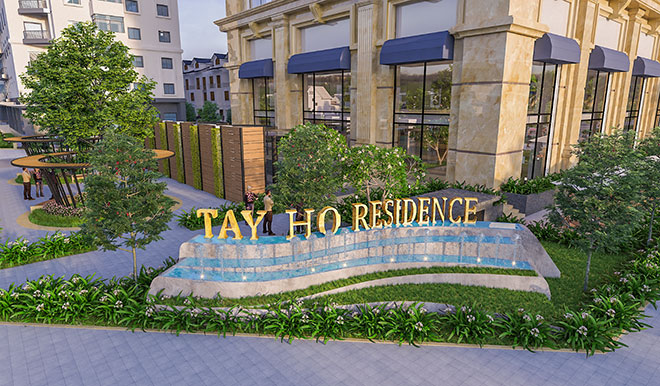 Not only is rated as a luxury residence, Tay Ho Residence is also a lucrative investment channel from the rental of high-class serviced apartments when the need to find living space for foreigners in Hanoi increases high, especially in West Lake area. Customers can own the ability to exploit and rent luxury apartments from 1,000 USD per month.