ID: 46759
Address: Le Van Luong street, Cau Giay, Hanoi
Add to favorites
BRG Diamond Residence instills pride and joy in its deserving owners. BRG Diamond Residence is the meeting point of two seemingly opposing but very harmonious lifestyles: when you open the door, you are greeted by a bustling street, and when you come home, you are surrounded by relaxation and peace.
As splendid as a blue diamond on the intersection of the core of the foreign expert community, BRG Diamond Residence is
located right in the economic and financial center and the heart of the South Korean and Japanese communities. This is also the place where the headquarters of major domestic and international brands are gathered, with access to a variety of high-class utility services, resulting in a dynamic economic position in the West of Hanoi.
BRG Group, as one of Vietnam's leading multidisciplinary service economic groups, provide high-quality products and services to domestic
and international customers in a variety of fields, including finance and banking, golf, real estate, hotels and resorts, entertainment, trade
and retail, and high-tech industrial and agricultural production.
The facilities at BRG DIAMOND RESIDENCE always meet Grade A standards worthy of the experience of its residents. And the 5-star commercial center is one of those bright spots, where not only the world's top luxury brands are concentrated in many fields, but also a sophisticated luxury "hub", attracts and meets all the diverse needs of residents such as shopping, dining, relaxation, entertainment, fitness, etc. at a different level.
A gathering place of prestigious brands in the world. The leading commercial, entertainment, shopping, and culinary complex in the West of Hanoi. 5 floors of large-scale shopping centers with a total area of up to 45,000m2;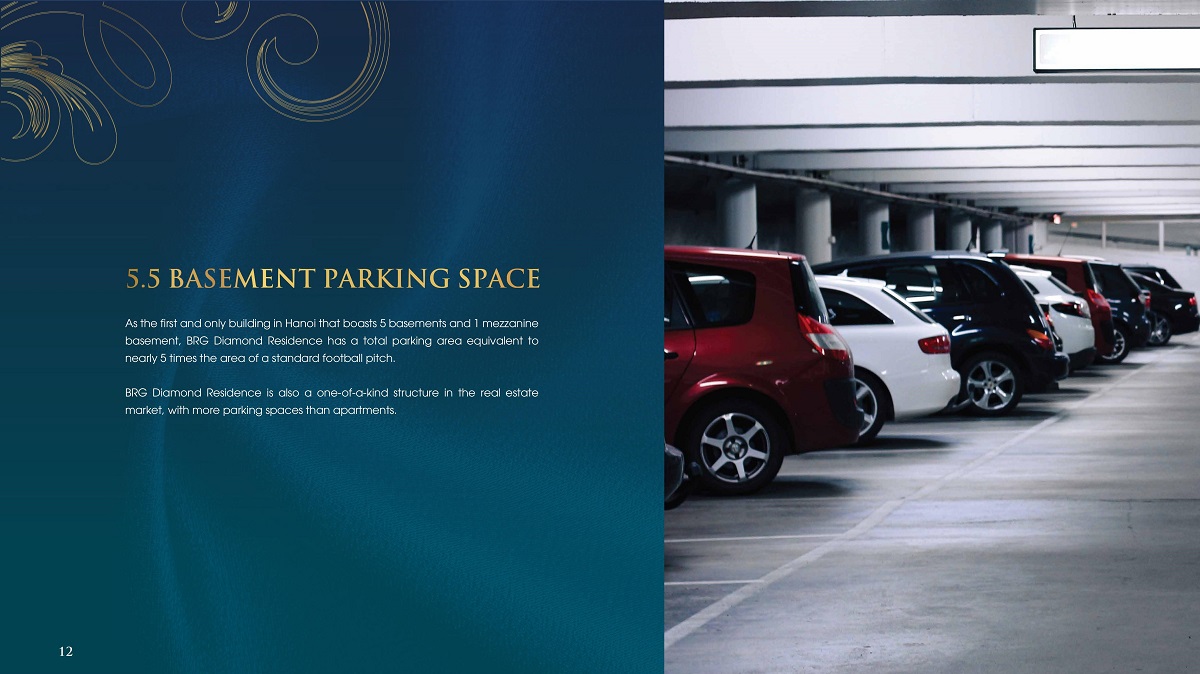 Developer : BRG Group
No of Towers: 2
Total Units: 662
Property Type: Apartment
Rental Fee: 800$ - 3000$
Room Types: 2 - 4 bedrooms
Area range: 68m2 - 205m2
Property Id : 46759
Property Size: 8 004 m2
Completion Year: 2022
Floor: 35
Ownership: Pink Book
24/7 Security
Reception
Gym & Fitness Center
Swimming Pool
Mall
Mart
Near School
Sky Garden
My details
Sales Department
Contact Me
Click here to schedule a viewing
Similar Listings
Harmony Square (old name is DLC Complex) is a new 2020 project built on a land of 4,629 m2 in t
[more]
Harmony Square (old name is DLC Complex) is a new 2020 project built on a land of 4,629 m2 in the West of Hanoi. Th
[more]

75m2 - 120m2 2 - 3 bedrooms
OVERVIEW PentStudio Hanoi is a luxury turn-key apartment project accomplished in 2019 in Tay Ho
[more]
OVERVIEW PentStudio Hanoi is a luxury turn-key apartment project accomplished in 2019 in Tay Ho district. There is
[more]

43m2 - 106m2 1 - 3 bedrooms
UDIC Westlake, "peaceful resort" in the heart of the capital - where the values of life sublima
[more]
UDIC Westlake, "peaceful resort" in the heart of the capital - where the values of life sublimate, in harmony with
[more]

84m2 - 168m2 2 - 4 bedrooms
HDI TOWER Project- Create a modern and comfortable living in the heart of ancient Hanoi. The in
[more]
HDI TOWER Project- Create a modern and comfortable living in the heart of ancient Hanoi. The investor has created a
[more]

76m2 - 116m2 2 - 3 bedrooms