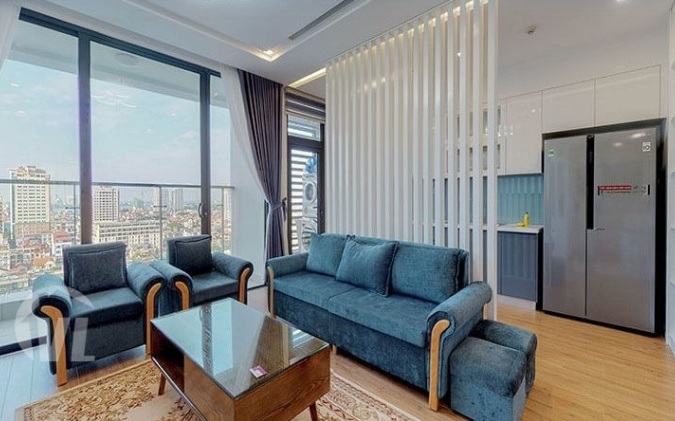 In recent years, investing in real estate has become increasingly popular in Vietnam, especially in Hanoi. Rental properties are among the most sought-after products for both local and foreign investors. This trend has created lucrative opportunities for individuals and businesses to purchase properties without the need for loans, while also generating additional income from their real estate holdings. As a result, the demand for rental properties has increased, making it an attractive option for those looking to invest in the real estate market.
Reasons Why Rental Investment is a Growing Trend in Vietnam
Investing in rental properties in Vietnam, particularly in big cities like Hanoi and Ho Chi Minh, has become a popular trend among Vietnamese and foreign investors. This trend is mainly driven by several factors that make rental properties a lucrative investment option.
One reason is the high rental rates in Vietnam compared to other neighboring countries. In a recent report by Savills, Vietnam has the highest apartment rental rates in Southeast Asia, which is twice as high as Singapore and 1.7 times higher than Bangkok and Manila. This indicates a strong potential for rental property investment in the country.
Furthermore, with the increasing number of people moving to big cities for work, the demand for rental housing continues to rise. According to statistics, 80% of people in need of housing are not financially eligible to buy a property. This, along with the expansion of foreign businesses in major cities, has led to a growing demand for rental properties among foreigners.
Additionally, the booming tourism industry in Vietnam has led to a surge in the demand for short-term rental properties. Tourists, both domestic and foreign, are always looking for affordable and comfortable accommodations during peak seasons. Finally, the emergence of start-up companies has increased the need for commercial properties such as offices, shophouses, and townhouses. All these factors make rental investment a promising and profitable venture in Vietnam.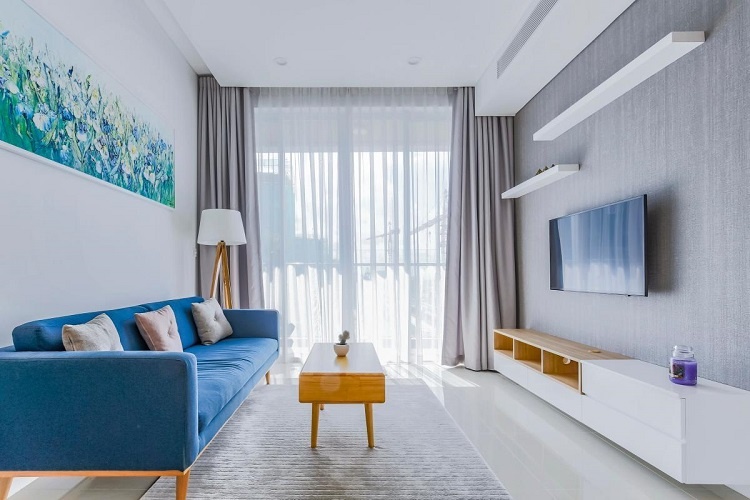 Real estate investment through leasing has emerged as a smart cash flow option in today's market. With a small amount of investment capital, investors can easily carry out procedures to rent properties from developers and earn profits through connecting with potential renters. However, it is important to note that not everyone can become a real estate investor. Real estate leasing requires specific management skills, business strategies, and risk handling abilities. Thus, it is crucial for potential investors to think critically about their abilities before making a decision. Moreover, rental investment is buying the future cash flow, and investors need to assess the value of the cash flow generated from the rental of real estate.
Location is a significant factor that investors should keep in mind while investing in rental properties. The value of real estate for rent increases with a prime location. Factors such as being in the center, having access to traffic, proximity to commercial centers and utility services should be taken into consideration. For investors interested in rental properties in Hanoi, properties located in the central business district (CBD) such as Ba Dinh, Tay Ho, and Ciputra are highly sought after by tenants looking for long-term leases. Alternatively, travellers or businessmen on a short trip may choose apartments for rent in Hoan Kiem, near the Old Quarter, which is considered the downtown of Hanoi.
Using Financial Leverage Effectively for Rental Property Investment
In rental property investment, one of the most common methods to acquire properties is through financial leverage, which is borrowing money to invest. While it can amplify your gains, it also increases your risk. Thus, it is important to use financial leverage effectively and responsibly.
It is crucial to assess your financial situation and borrowing capacity before taking out any loans. Experts suggest that loans should not exceed 30% of the value of the investment property to minimize risk. With proper financial planning and risk management, leveraging can help investors increase their purchasing power and generate greater returns on their investment.
Investors should also consider the interest rate and terms of the loan, as they can greatly impact the profitability of the investment. In addition, keeping a healthy cash reserve and maintaining a positive cash flow is essential to cover unexpected expenses and loan payments.
In summary, financial leverage can be a powerful tool for rental property investment when used appropriately. However, it requires careful consideration and planning to ensure a successful investment strategy.