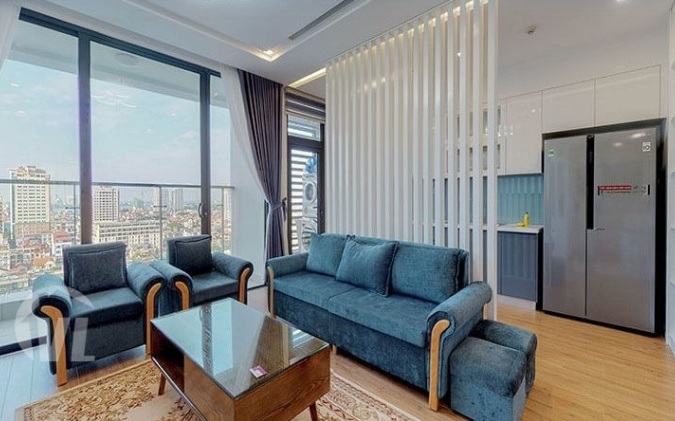 Nowadays, investment in real estate in Vietnam or in Hanoi in particular is one of the top investment trends. And rental properties are favourite products of Vietnamese and foreign investors. This trend opens up opportunities for individuals and businesses to buy houses on their own. They don't need to take out loans and even can earn extra income from available real estate capital.
Reasons for rental investment is  "a fever"
In a recent report of Savills when comparing the ratio of profit from renting apartments in Vietnam to neighboring markets, the results were surprising. Vietnam is the leading country in Southeast Asia in terms of apartment rental rates. This figure is 2 times higher than Singapore and 1.7 times Bangkok and Manila. This shows that the amount of real estate for rent is a strong development trend.
According to statistics, currently up to 80% of people in need of housing are not financially eligible. Every year, the number of people flocking to big cities tends to increase. Along with the fact that graduate students tend to stay in the city to work, so the demand for rental housing is increasing. In addition, the expansion and development of foreign businesses in major cities and neighboring provinces makes the foreign customer segment a major source of the rental properties.
Not to mention that every year, the number of tourists increases sharply, both domestic and foreign. Demand for accommodation in the peak season in the tourist area is overloaded. Therefore, the demand for rental properties will become increasingly large. The appearance of start-up companies also requires more commercial properties to rent. That will be the potential to promote the market for renting premises, townhouses, shophouses, offices …
Thus, it can be seen that the business, real estate investment in the form of leasing is the option to create smart cash flow at the present time. From a small amount of investment capital, investors can carry out the procedures for renting properties from the developers. Then they can connect to the units in need and pocket the profits generated. Meanwhile, investors can actively control the cash flow and find the most effective way to exploit real estate.
Some issues that real estate investors should pay attention to
Not everyone can become a real estate investor
Real estate leasing also has its own characteristics of management, planning, executing business strategies, handling risks … So please think carefully and ask questions that you really have enough ability to solve all these problems yet?
Determine that the rental investment is buying the future cash flow
It takes a wise decision and a long-term vision in the future, assessing the value of the cash flow that will be generated from the rental of real estate. .
Location is extremely important
For those who want to invest in rental properties, it is important to keep in mind the location factor, one of the more important factors than anything. The land being located in a prime location means that the value of real estate for rent will be positively enhanced. The gold position must focus on factors such as: in the center, synchronous traffic, near commercial centers, utility services .. Investors should focus on properties in central business district (CBD). In Hanoi, rentals in Ba Dinh, Tay Ho and Ciputra are sought by tenants wanting long term lease. Otherwise, travellers or businessmen in short strip might choose apartments for rent in Hoan Kiem, near Old Quarter. This is considered the downtown of Hanoi.
Use financial leverage appropriately
When available finance is not enough, you have to borrow more money to invest, which is called using financial leverage. However, high loans mean great financial leverage, if the right decision is made it will bring huge profits in the future, vice versa. To be on the safe side, economists have recommended that loans should not exceed 30% of the value of investment property.
Above is the information about the current status of rental real estate investment that you can refer to.